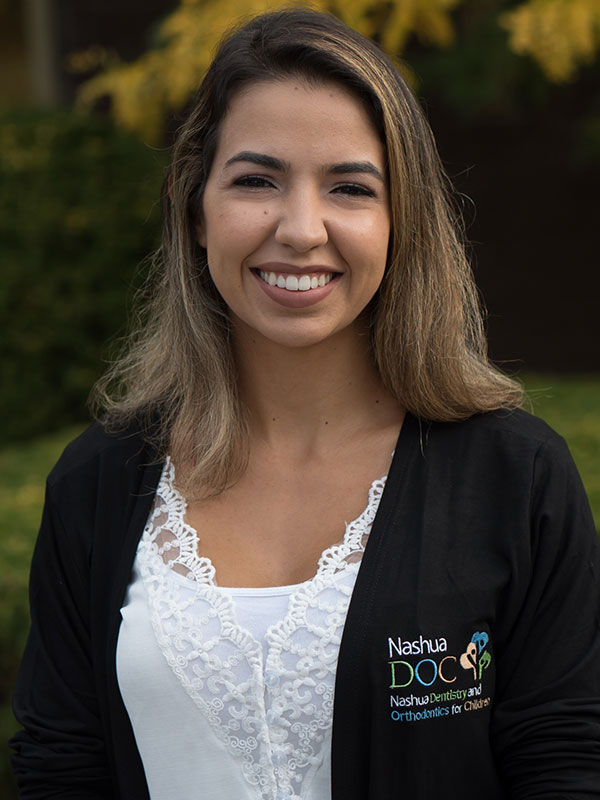 ---
LANNA
---
Business Manager

---
Lanna joined our practice as our Practice Administrator/Business Manager in the Summer of 2016. She started her career in Dentistry in 2013 as well as a degree in Business Administration with a focus in Public Health Management. From that time on she has dedicated her time and career to becoming a knowledgeable and reliable leader to her team. She currently stands behind the scenes of the operations between both of our practices alongside our Dentists and Owners. In her free time, she enjoys traveling, especially to a tropical place, and spending time with her family and friends.
---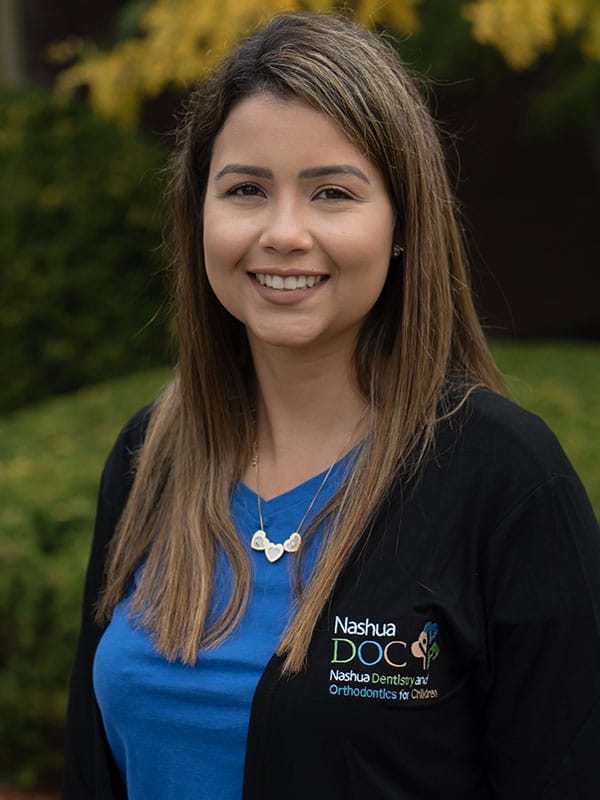 ---
YOHANNA
---
Office Manager
---
Yohanna grew up in Lowell, but she's originally from Brazil. She received her degree from Middlesex community College in 2017 and joined our practice 2 years ago in 2019. When she is not here assisting our patients, she enjoys spending time with her two children Renan and Daniela and her lovely husband Ronald. They love to travel and go to the beach.
---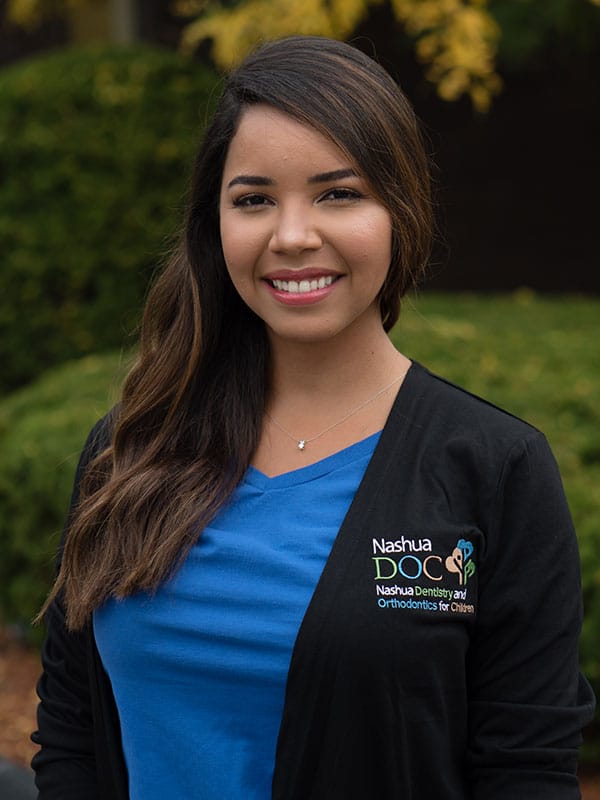 ---
MYLLENA
---
Marketing Coordinator
---
Myllena, originally from Brazil, has been living in the New England area for the past 15 years. Before joining the Nashua and Lowell DOCS Team, she worked for the past 10 years in customer service and relations. Myllena has a strong background in graphic design, video creation and marketing which made her a perfect fit for our team. In her spare time she can be found traveling the world with her husband and spending time with family. As the Marketing Coordinator, she coordinates all aspects of our print, digital marketing and customer relations.
---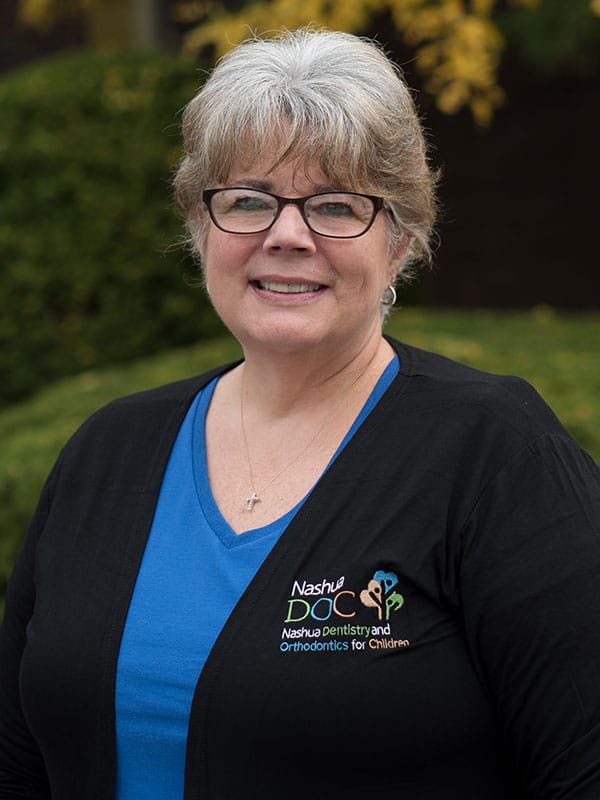 ---
Annie
---
Admin Assistant
---
Annie has been with NDOC for 18 years. After many years working chairside as an assistant, she moved to the front desk. When she isn't here answering phones and filing insurance claims, she spends her time spoiling her grandchildren and her 4 dogs.
---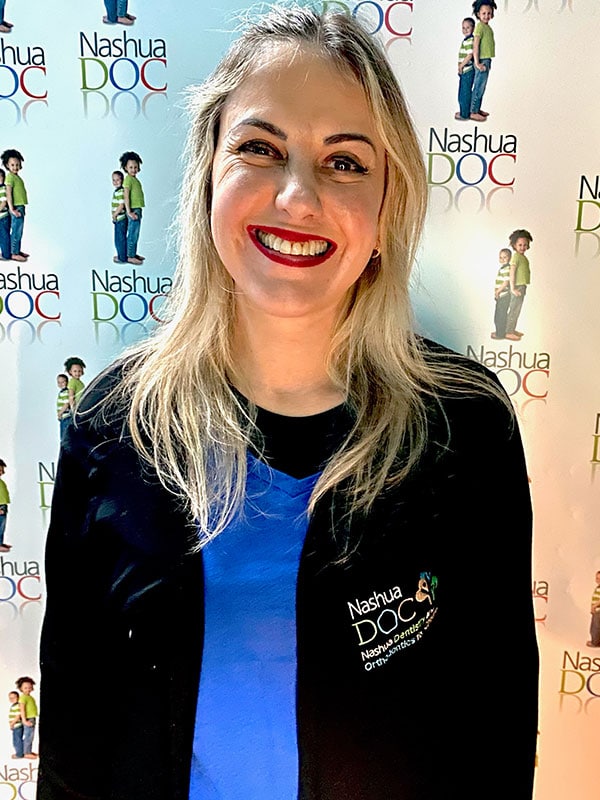 ---
JUNIA
---
Admin Assistant
---
Junia has been working in the dental field for 2 years. She loves kids, and she has been married for 3 years to her lovely husband Paulo. In her free time, she likes to study, read and teach dance classes to children. She also loves to travel and experience new cultures.
---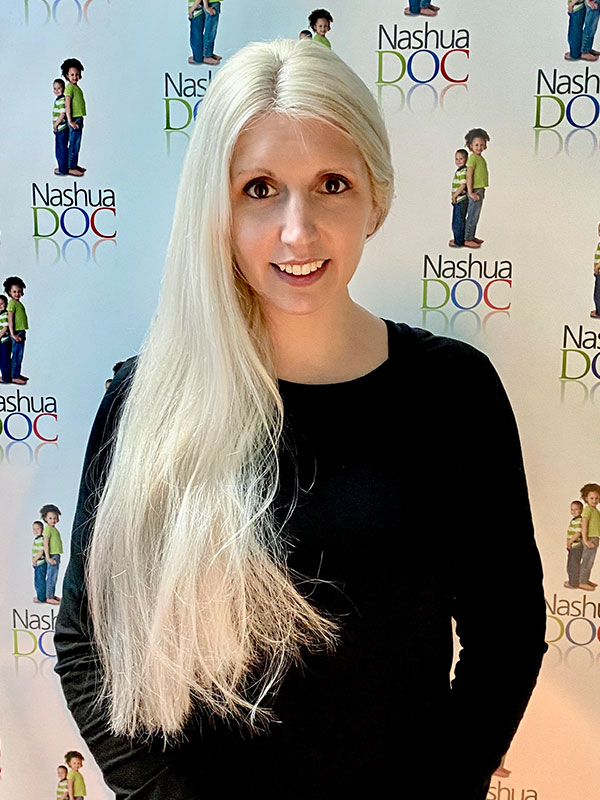 ---
AMANDA
---
Hygienist
---
Amanda joins our team with over 13 years of experience.  Amanda started her dental career as an orthodontic assistant before receiving her degree in dental hygiene from the University of New England in 2010.  She truly enjoys children and focuses on high quality care while educating them on how to maintain great oral health. Amanda is committed to making hygiene appointments a comfortable and positive experience. She is here to learn your dental history, hear your concerns and plan for a healthy future. Amanda will counsel patients and parents and encourage families to ask questions. Amanda feels the more she learns about you the better she can personalize treatment and enable patients to be involved in their treatment. When Amanda is not here working with us she enjoys being outdoors and spending as much time as possible with her husband Brett and two son's Brodie and Beckett.
---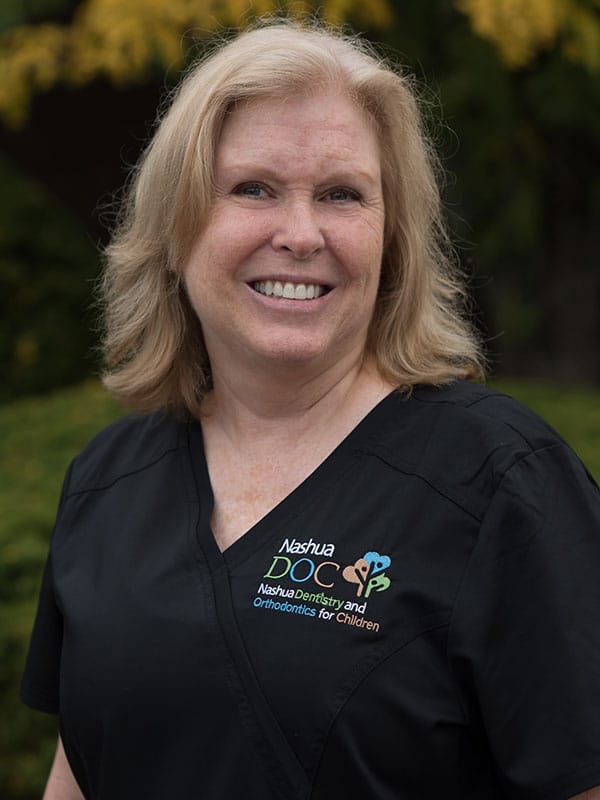 ---
Joni
---
Hygienist
---
Joni is celebrating 20 year with our office! originally from the Chicago area; she graduated from southern Illinois University. Joni especially values our team's approach to making each dental visit an informative and positive experience for both the patient and caregiver.
Joni is blessed with two adult children and a wonderful partner Tom. They enjoy home improvements projects, gardening and visiting family and friends across the united states as well as exploring new destinations.
---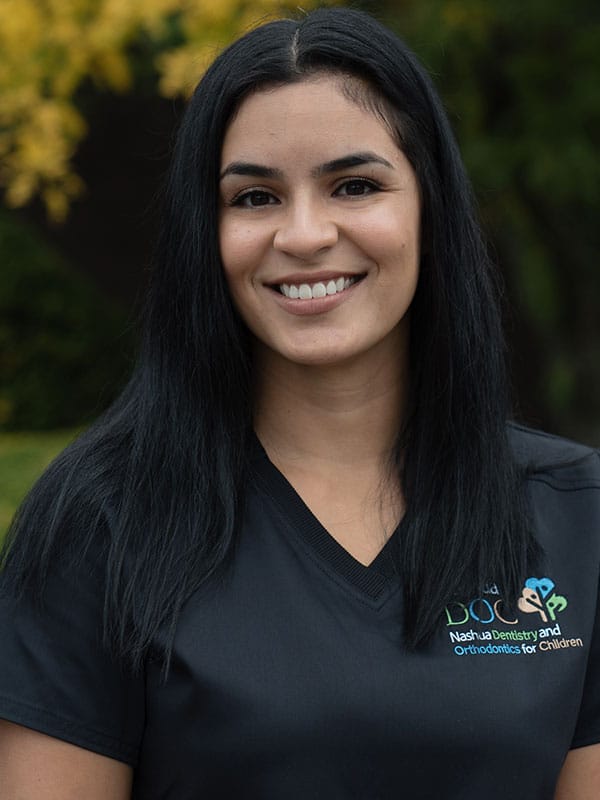 ---
Jenny
---
Hygienist
---
Jenny joins us as a recent graduate from Middlesex Community College. With less than a year experience. You'll find that Jenny is compassionate, able to put her patients at ease, and ensures a positive dental experience. She loves her career as a dental hygienist and considers all patients family. When she is not working you will find her caring for her two boys, and spending quality time with her family.
---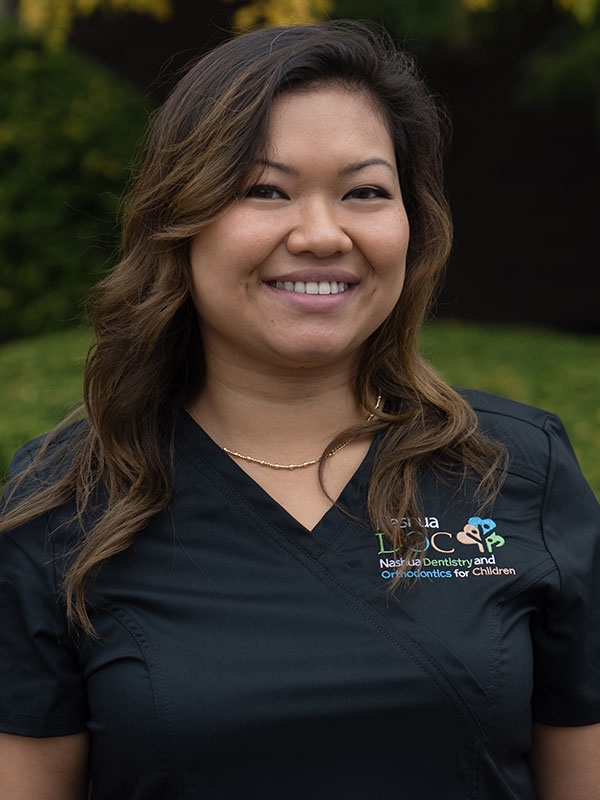 ---
KRISTINA
---
Orthodontist Assistant
---
Kristina has been in dentistry for 5 years. She has two kids, a boy and a girl Tiffany and Brady. She loves to play video games and her favorite food is lobster.
---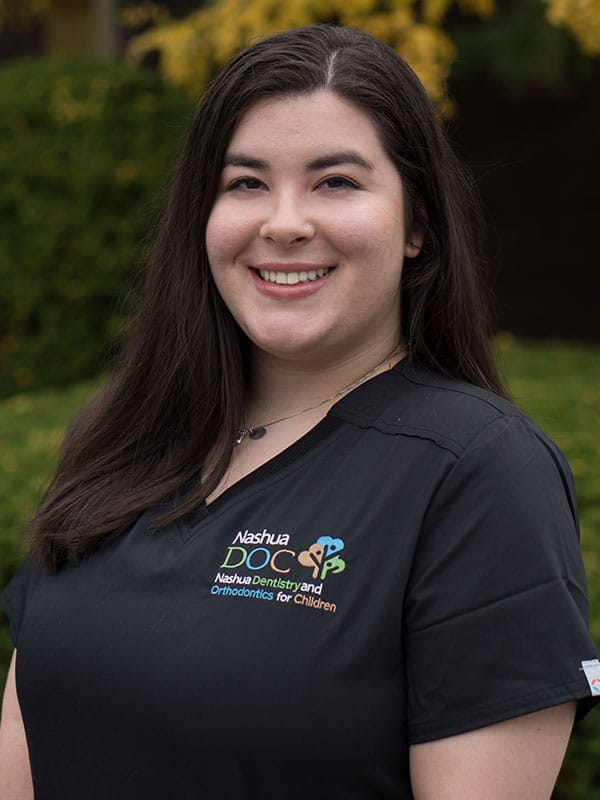 ---
BROOKLYN
---
Orthodontist Assistant
---
Brooklyn has worked here for two years! She helps everyone with everything! While it's not her official job, she serves as our office Birthday Baker, making us all delicious desserts to brighten our days! When she's not baking she enjoys snuggling her three kitties, gaming, and reading!
---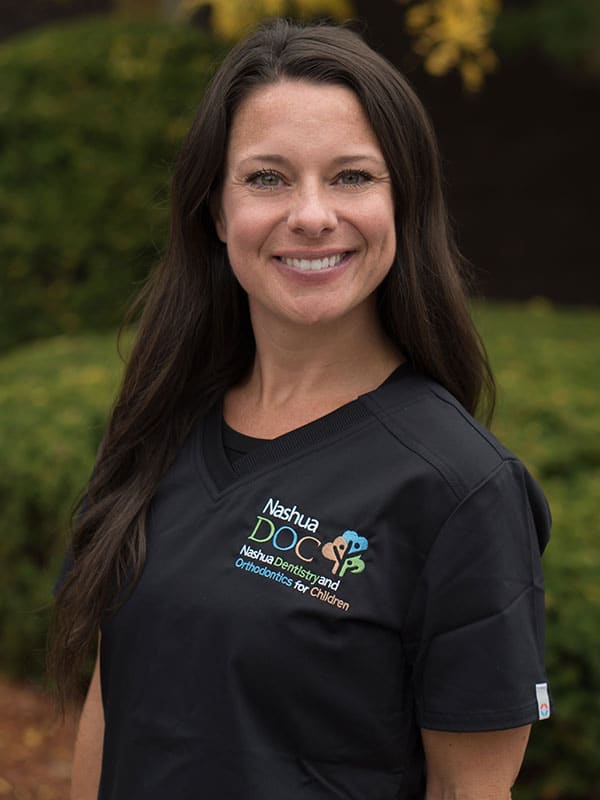 ---
KIM
---
Orthodontist Assistant
---
Kimberly joins us with over 15 years of orthodontic experience. She enjoys meeting new patients, and following them throughout the orthodontic process of achieving their new smile. When she is not working here with our orthodontist, she is enjoying her time with her husband, two children, and her dogs. They spend most of their time exploring the outdoors, hiking, mountain biking, and adventuring around the country.
---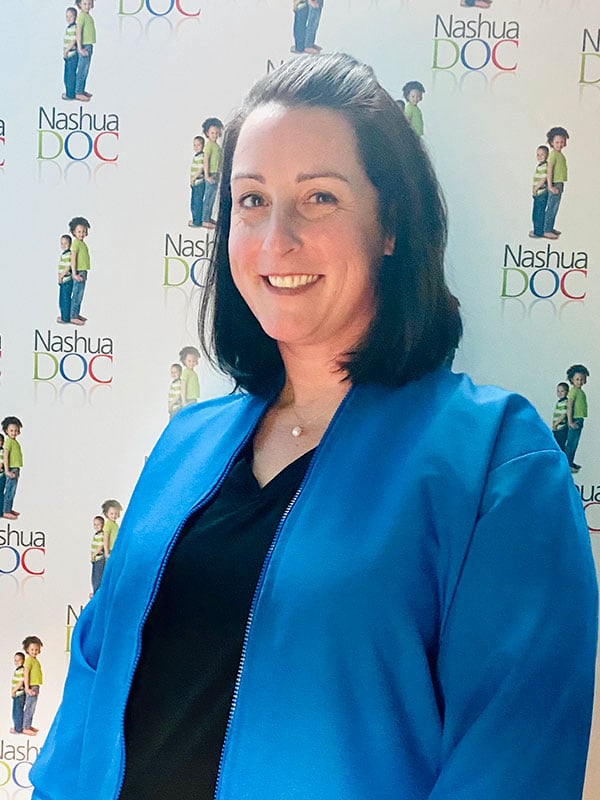 ---
Jen
---
Dental Assistant
---
Jen has been a certified Dental Assistant with us, and in our Lowell office, since graduating from the Dental Assisting program at Middlesex Community College in 2017. Spending her days with kids isn't new to her. Before becoming an assistant, she was a nanny for 20 yrs! Her goal is to make every child feel comfortable, safe, and have a happy, positive experience. She is also a mom of 2 adult children who also work between the two offices. 
---