Dr. Zoë Caulfield - Retired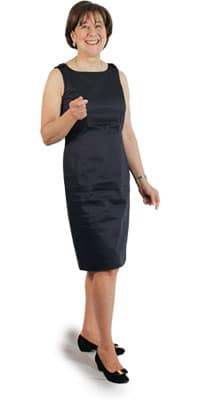 ---
Treating a self-conscious teen or an adult who needs braces, Dr. Caulfield cares deeply about her patients' comfort. This can mean calling to check up on a patient the day after a procedure, or helping an adolescent through the ups and downs of wearing a retainer. Dr. Caulfield's goal is to put you at ease. A specialist in orthodontics with more than twenty years experience, she has achieved Premier Provider status for Invisalign, a state of the art treatment that allows adults and teens to straighten their teeth without braces.
Dr. Caulfield received her doctoral and orthodontic degrees from Tufts University School of Dental Medicine. She attained the highest distinction in Orthodontics when she received American Board of Orthodontics Certification in 1997. She also has served as Clinical Instructor in Orthodontics at Harvard School of Dental Medicine.
In addition, Dr. Caulfield holds membership in a number of professional societies, including:
▪ American Dental Association
▪ New Hampshire Dental Society
▪ Massachusetts Dental Society
▪ American Association of Orthodontists
Dr. Caulfield is married to a dentist and has two daughters in college.
---